Our Services
We Are Providing Digital Services
Fuel up your marketing with strategic paid ads.
The digital landscape is changing and social media algorithms are becoming unpredictable. Organic reach is on the decline. It is important for brands to be present where consumers are. At The Big Leap, we employ the right strategies to master paid ads and drive more leads. It is absolutely painful for us to see ineffective paid ad campaigns waste a company's potential. Paid ads when done right can significantly boost your social reach, your SEO efforts and help you earn far more than you spent to place them.
10X growth in 12 months, that's our promise.
At The Big Leap, we partner with clients to offer a comprehensive suite of SEO services that can take their business to the next level. We optimize SEO for real people, not just web spiders. While we ensure your website speaks the language of the ever-evolving SEO algorithms, we also ensure your high-ranking search results are useful to the end consumers. Our process-driven approach helps generate leads and drive a consistent ROI boost.
Maximize your marketing efforts- Spend less and convert more.
Most brands focus their marketing on driving traffic to their websites. Yet most of these website visitors never make the final purchase. At The Big Leap, we help brands increase their ROI drastically through a solid conversion rate optimization strategy. CRO can help understand consumer psychology, thereby replacing guesswork with real data and insights. Ultimately, it will help you fix the loopholes which are hindering conversions.
Transform raw data into actionable insights for up to 6X profitability.
At The Big Leap, we believe data is the essence of any successful business. We crunch data points to find unified intelligence that can help businesses add value to their customers through targeted marketing, personalized customer experiences, and effective lead generation. By seizing the potential of Big Data and Analytics, businesses can find their edge over competition and become an insight-driven organization.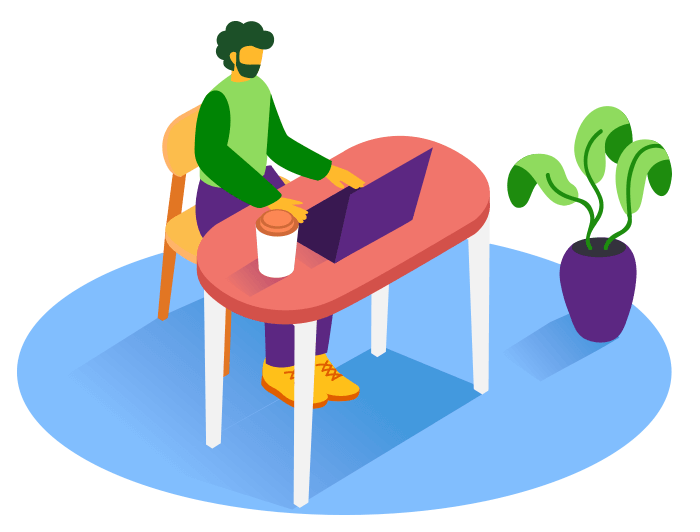 Why take The Big Leap?
The Big Leap was born out of the vision to help brands steer through the phase of digital transformation and help unlock growth in the digital world. Our suite of digital services have helped our partners take their businesses to the next level. This is why we have been able to foster long term relationships with all our clients. Our process is driven by the approach of investing in strategic marketing, rather than wasting budgets on marketing that doesn't deliver results. With a diverse and high-energy team, backed with decades of experience in the field, we harness the power of data and strategy to help brands take the big leap and stay relevant in the continuously evolving digital landscape.
3
Clients across 3 continents

(North America, Asia, Europe)
Features
Find out our process before you partner with us.
3 steps guaranteed to fill your pockets with higher profits.
Insight
"Marketing without data is like driving with eyes closed". How do you intend to beat the competition and reach your destination without an eye on the road? When it comes to marketing, one cannot be successful without getting inside the consumer's minds and understanding their behaviour. Our approach with your brand starts with step 1 of identifying data that can translate to consumer insights. With the correct interpretation of numbers, our strategy is bound to derive results.
Ideation
Identifying consumer insights is only half the job done. It all comes down to ideation and strategy. With the business objectives and goals in mind, our team of behavioral experts create a road-map that would help us achieve the performance metrics. We leverage the power of insights to chalk out a strategy for your brand that can push consumers to choose your brand.
Experimentation
A great idea isn't a great idea if it doesn't deliver results. Our end goal is to retain existing customers and find newer ones. And guesswork or gut cannot decide the idea that will help us achieve our goal. Our team of experts like to run beta tests to identify the ideas that are generating customer acquisition. We constantly monitor our strategy to track performance and subsequently, make any amendments.